2023 – 2024 Season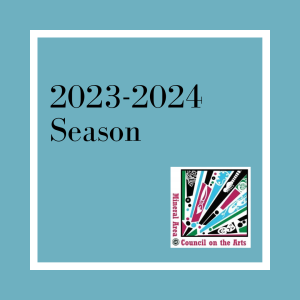 This year's season kicks off this weekend! This year's events that Mineral Area Council on the Arts (MACOA) is bringing, showcases many areas of the arts!
The first event taking place October 7th at 7:00pm will be the incredibly talented, Liverpool Legends! Co-sponsored by the City of Farmington, this concert will take place at the Centene Center. Liverpool Legends is a group of men hand-picked by Louise Harrison, George Harrison's sister. They have done world tours and sold out many shows. "Liverpool Legends are by far the closest to the Beatles that I've ever seen!" Many reviews and their past performance here prove this is a show you do not want to miss! Tickets at $19.50. They can be purchased at the Civic Center, by calling 573-756-0900, or online from the link under the event post.
Partnering with the Mineral Area Fine Arts Academy, we will be bringing the spectatular music from the hit movie, The Prince of Egypt to the Mineral Area College Stage. This concert is currently postponed until the Spring. Dates will be announced soon.
Deborah Sharn, talented singer, actress, and JUDY award winner, will be putting on her caberet show, "Women of Song" on the Mineral Area College stage. This concert will highlight the wonderful women in the music industry. Patsy Cline, Peggy Lee, Dolly Parton, Stevie Nicks, Barbara Streisand, and many more. From country, pop, rock, and Broadway's biggest divas, this show is sure to celebrate the voices and impact of the incredible women who have graced music.
MACOA and the City of Farmington are pleased to announce that New York's TheaterWorks USA children's theater troupe returns once again. This family friendly event will take place on Sunday, February 25th at 2:00pm. The Centene Center will have tickets available for purchase after the New Year. Ada Twist Scientist, and Friends features the out-of-the-box thinkers Ada Twist, Iggy Peck, and Rosie Revere. This musical featured fun characters, music, and spotlights STEM curriculum.
Need a laugh? ComedySportz STL is bring a Comedy Sports Match to Mineral Area College Theatre. This interactive comendy show will have two teams battling it out with laughs for points. You will choose the winners – the teams provide the funny!
The 2023-2024 Season is full of arts and entertainment you won't want to miss!
In addition to these events, MACOA is continuing to host our contests and community events and participate in community outreach.
The 24th Annual K-12 Student Art Show will be April 26th from 10:00am – 7:30pm.
The 4th Annual Creative Writing Contest and Workshop and the 10th ART Blooms Banner Contest will be open for submissions very soon!
MACOA is currently accepting donations from generous community businesses and individuals whose support makes keeping the season of events affordable for our reagion possible.
Visit https://mineralareaarts.org/donations/ to give online.
Season tickets are the premier option to ensure entrance to all events as described above. Save money plus get the convenience of having tickets mailed to your address approximately three weeks prior to each event. By purchasing now, you will receive $60 value for the purchase price of $50. To purchase a season ticket online, visit https://square.link/u/zYM0tjpX .
For more informaiton contact Tiffany Gallaher, Executive Director, at tgallaher@mineralarea.edu or 573-518-2125.